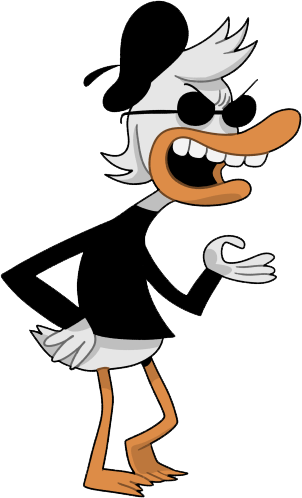 Duckasso
After the spring performance of A Midsummer Flight's Dream, Duckasso has become a campus pseudo-celebrity. Partially for his riveting performance as Duck, and partially for his legendary performance at the cast party, where he consumed two jugs of Swangria. When he's not in class or on stage, he's most commonly found sipping flappucinos and ranting about famed director, Goose Van Sant, at the local coffee shop.

Duckasso has read just enough philosophy to know that everyone else is wrong, a fact of which he is quick to remind everyone during parties.
Major
Theater Performance
Favorite Movie
He believes most movies are mass produced drivel so he just watches Twin Beaks.
Favorite Band
He believes most music is indistinguishable noise pollution but secretly listens to vaporwave.